To register as a user on the myPTPTN app, you need to go through the eKYC (Electronic Know Your Customer) verification process, which is an electronic identity verification process within the application. This process is important to ensure that the digital transactions conducted are secure.
However, there are several factors that can cause you to fail in registering for eKYC verification through the myPTPTN app.
Here are seven (7) common factors that are often faced by users :
1. Fake, damaged, or worn-out identity card
Users must use an original identity card and ensure that it is not damaged or worn out with changes in color on any surface of the card. Photocopies/ digital copies/ covered with plastic are not accepted.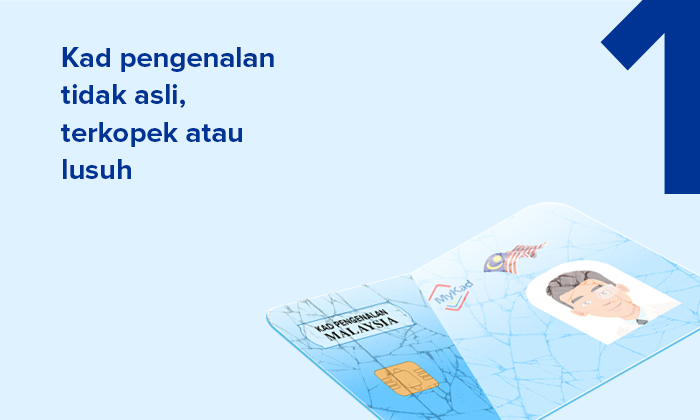 2. Not allowing camera access
Users must allow camera access for account verification purposes by clicking the "Allow" button on the pop-up display. If there is no pop-up display, you need to set it up on settings in your smartphone for the access permission.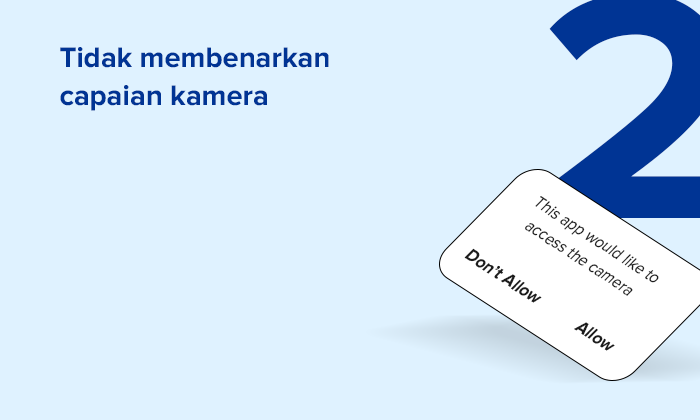 3. Blurry identity card image
The identity card appears blurry or your image is obstructed by objects, etc. You need to ensure that the identity card is in focus (not protruding and in a good frame) so that all information on the identity card is clear.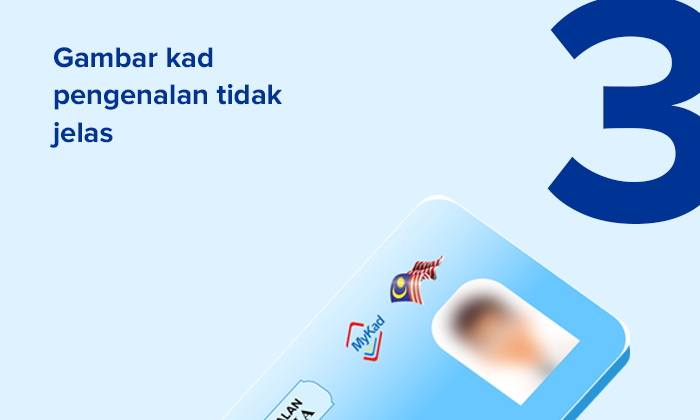 4. The identity card image does not match the current face
Changes to your current face do not match the image on the identity card, which may be due to age or changes in your appearance. Therefore, please ensure that the image on the identity card is the same.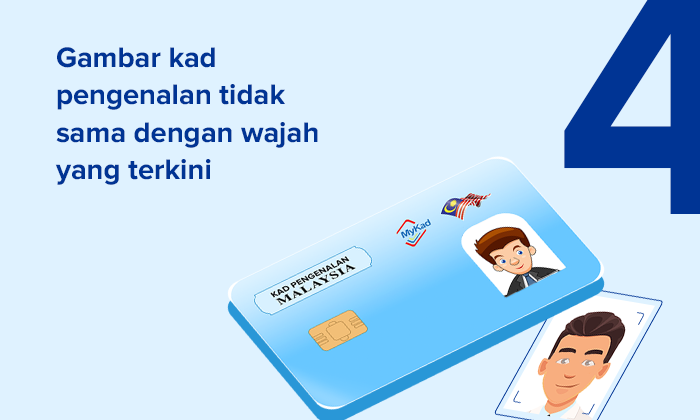 5. Face is not within the provided frame
You need to ensure that your face is in an active frame and in a bright environment when taking a selfie picture.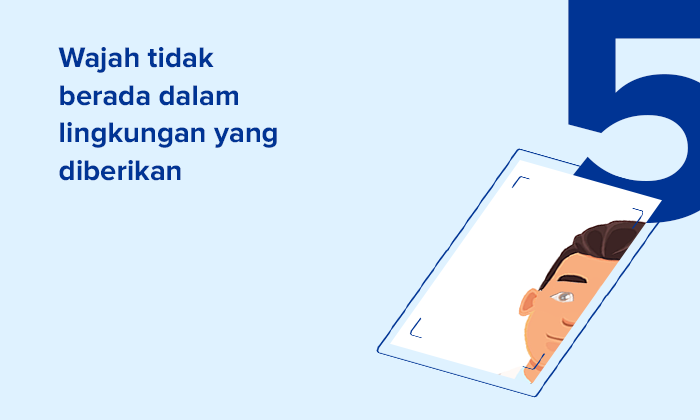 6. Ensure that the scanned identity card is the same as the registered one
Please ensure that you are using the correct identity card that matches the registered one during eKYC verification.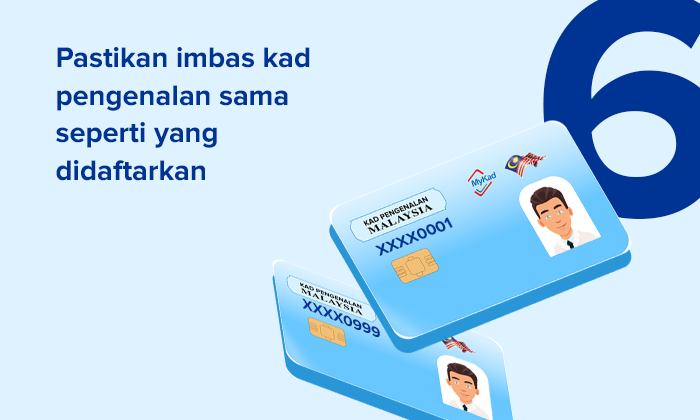 7. Capturing a selfie image in a dark environment
Make sure you capture the selfie image in a bright environment, not obstructed by glare or your fingers, or improve the lighting on your smartphone to get the best image quality.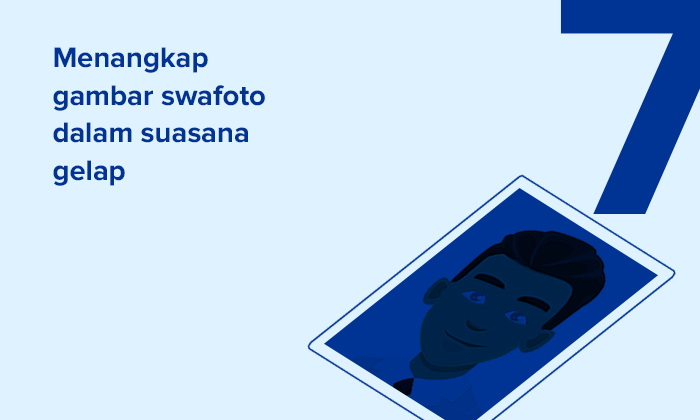 If you have any questions, please visit the nearest PTPTN Branch Office or contact us at 03-2193 3000 for assistance.